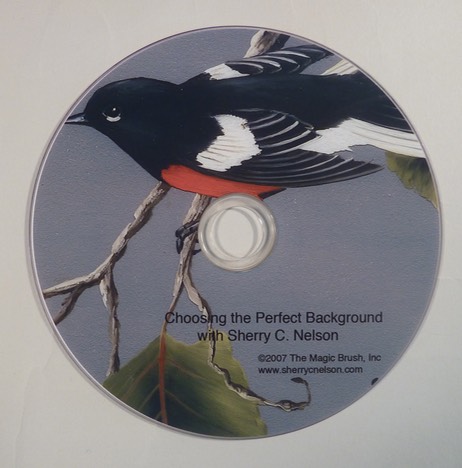 DVD/ Choosing the Perfect Background  - Lecture   1 hour
Video Lecture presented by Sherry C. Nelson, MDA using paintings and sample background choices.
What makes a background work with your painting's color scheme?
How to determine correct color, value, and intensity of the background to work with your latest painting.
Under Sherry's guidance learn to think in a new way   about the relationship of background color choices and the colors in your finished design.