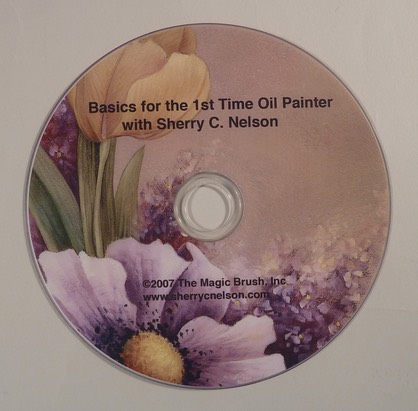 DVD/ Basics for the 1st Time Oil Painter  1 hour
How-to Project video - Sherry teaches the basics of oil painting from the Beginning. 
Includes how to set up your palette; brush-loading, brush-mixing and blending; creating contour and dimension with your paint; how-to paint apples, strawberries, tulips, poppies, filler flowers,leaves, and more.
2 project designs are included with your DVD .... floral design and a fruit design.
Also helpful ...

All supplies that Sherry uses are available on this website.