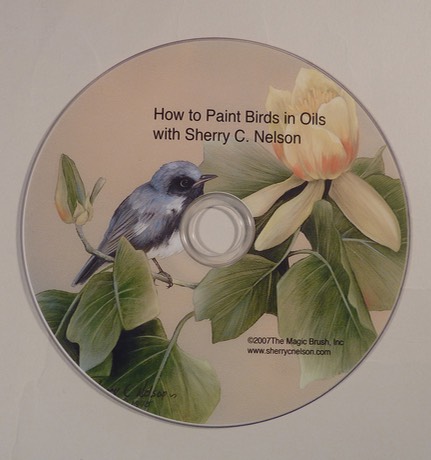 DVD/ How to Paint Birds in Oils  - 1 hour
Reserve a front-row seat for a Private Class. How-to Project video of Sherry painting realistic birds in Oils ...instructions for wing & tail feathering, growth direction & texture of feathers, and details of eyes, beak & feet. 
 See Sherry's brushstrokes and brush-mixing of color.
Sherry demonstrates basics of bird painting on design of Eastern Phoebe. Then she applies these basics to Black-throated Blue Warbler project.
2 bird designs are included with the DVD... Eastern Phoebe & Black-throated Blue Warbler.