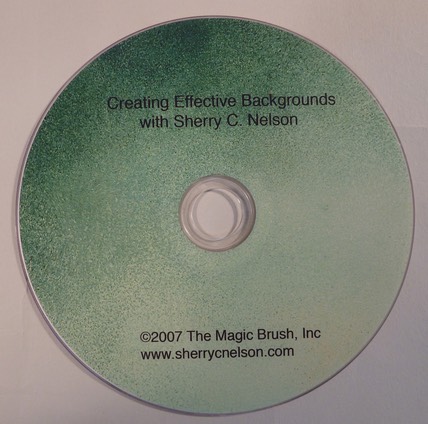 DVD / Creating Effective Backgrounds   1 hour
Instructional video to demonstrate the creation of Sherry's Out-of-Focus Backgrounds which enhance her wildlife and floral paintings.
Watch Sherry create 6 styles of Out-of Focus Backgrounds, step-by step. 
These backgrounds are used for many of Sherry's teaching pieces, book designs, and packet designs where the background becomes an element in the color scheme of the painting.
DVD comes with an outline of the 6 Styles of Out-of-Focus Backgrounds that Sherry demonstrates.