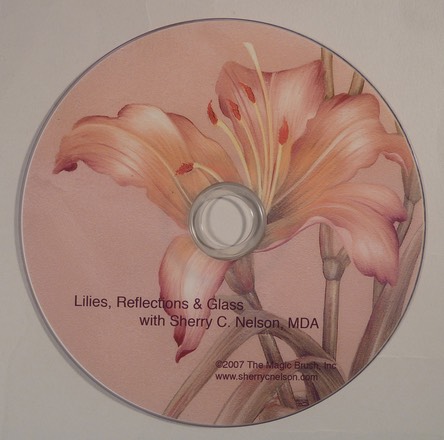 DVD/ Lilies, Reflections and Glass     1 hour     
How-to Project video in which Sherry uses realistic flowers and container to demonstrate painting the elements included in this realistic Still Life.
Learn to organize a color scheme using values of soft mauves, pinks with strong magenta as well as golden tones to create focal interest.
Learn step-by-step how to paint individual elements of the painting while expanding your knowledge of light source ... still life concepts.
1 design packet, The Colors of Summer, comes with the DVD.
Also helpful ... See Wishbook.pdf for more still life packets to enrich your painting skills.